What people say about us!
Kudos even during LOCKDOWN whispers in the corridors site is active and is updated with all aspect.
Anil Mehta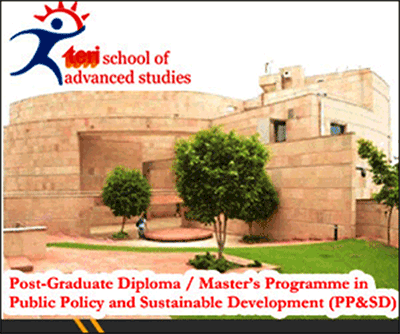 WHISPERS POLITICS NEWS
Whispersinthecorridors asks editorial staff to work from home
Whispersinthecorridors has asked its editorial staff to work from home as an effective step towards Coronavirus prevention. All its editors and desk staff are working from home. Whispersinthecorridors is the only media in the country which is keeping its surfers informed about the latest developments in bureaucracy and corporate world while others are engrossed with the news flooded on Corona virus alone. It is our endeavour to keep every one informed about the happenings related to governance and we are fulfilling it in the most difficult of times.
---
This is History (2101)
A true leader always keeps an element of surprise up his sleeve, which others cannot grasp but which keeps his public excited and breathless.
President and Vice President praise Congress ruled state
President Ram Nath Kovind and Vice President Venkaiah Naidu have praised the Chhattisgarh Government for tireless efforts to control the CoronaVirus in the state. Incidentally, popular Bhupesh Baghel is the Chief Minister of the Congress ruled state Chhattisgarh.
Who is this pleasant face?
The pleasant face on TV Lav Aggarwal who is giving updates on corona every day is 1996 batch IAS officer of Andhra Pradesh cadre. He is presently Joint Secretary in the Ministry of Health.
Under whom officials are?
Last week some senior officers posted in Delhi administration were suspended or issued show cause notices. Reason why DTC buses were provided to migrant workers which led to mass exodus of migrants from Delhi NCR.. This week in NIZAMUDDIN area's tabligi case, again same laxity was reportedly found on administration part. Now the question is officers, especially AIS officers comes under whom ? Delhi govt or under MHA ? .
What does PM's talking with leaders of all hues mean ?
Prime Minister Narendra Modi has, on Sunday, spoken to several leaders, including his predecessor Dr. Manmohan Singh, Congress Chief Sonia Gandhi and former president Pranab Mukherjee, another former president Pratibha Patil and former Prime Minister H D Deve Gowda on the situation arising out of the novel coronavirus pandemic. What does that mean ?
Modi also called up various other leaders
Other than former Presidents and Prime Ministers, PM Narendra Modi also called up various other leaders including Mulayam Singh Yadav and Akhilesh Yadav of the Samajwadi Party, West Bengal Chief Minister Mamata Banerjee, Odisha CM Naveen Patnaik, DMK's M K Stalin and Shiromani Akali Dal leader Parkash Singh Badal.
---
DEBATE- Is unified service in CPOs viable ?
Will unified service in CPOs be viable ? After Railway's, there is a loud thinking to create a unified service for cadre officers of CPOs. Grapevine has it that the proposed name could be either Indian Central Armed Police Service (ICAPS) or Indian Armed Police Service(IAPS) and if all goes well, it may be introduced from 2021. How far it will be viable ?
Mail your views at –mehrotra.suresh@gmail.com OR suresh.mehrotra@yahoo.com
---
---
Emerging tycoons
Business magnates groom children to carry Legacy forward !
The corporate world in India had always at some point of time has seriously thought over succession issues. The interesting fact remains that whether India's most well known business families have found a suitable successor or not, all are run very professionally both by members of the family who carry the legacy forward and the professionals hired from outside to run the conglomerates.
Santosh Choudhary of whispersinthecorridors.com compiles some of the India's top corporates to find out the who's who among the emerging tycoons.
For details click on the link below.
---
---
Whispers bureaucracy News
Tenure of Health Secretary to be extended ?
In all probability, Union Health Secretary, Ms Preeti Sudan, 1983 batch IAS officer of Andhra Pradesh cadre will get six months to one year extension in service after her superannuation on April 30. Three present Secretaries in the GoI have already been given extension.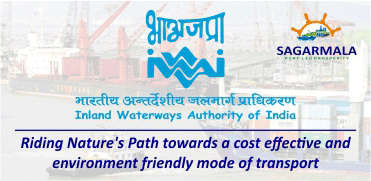 C K Mishra roped in for Health?
There are reports that in view of his long experience in Health Ministry, services of Union Environment Secretary C K Mishra are also being used to handle CaronaVirus in the country. He is 1983 batch IAS officer of Bihar cadre. Is there any significance?

Postings in Railways stuck
A large number of postings have been stuck in Railways, due to lockdown imposed in the country.

Tenure of Buch extended in SEBI
In view of the prevailing circumstances, the term of Madhabi Puri Buch as a whole time member of the Securities and Exchange Board of India (SEBI) has been extended by a period of six months .Her term was to expire on April 5.

Posts in four wings of Indian Army not yet open to women
The posts which are not yet open to women in Indian Army are in the Armoured Corps (AC), Infantry (Inf), Mechanised Infantry (Mech Inf) and Artillery (Arty).
Four vacancies of CAT' Administrative Members arising
There will be four vacancies of administrative members in Central Administrative Tribunal in 2020.
MHA releases funds to all States
The Ministry of Home Affairs (MHA) has released an amount of Rs 11,092 crores under the State Disaster Risk Management Fund (SDRME), to all States.
All PSUs asked to transfer CSR fund to PM Cares Fund
The Government of India is whispered to have asked all the Public Sector Undertakings (PSUs) to transfer Corporate Social Responsibility (CSR) fund to PM Cares Fund to combat COVID-19.
Lokpal Member's condition stable
Justice (Retd) A K Tripathi, Member, Lokpal has been admitted to the AIIMS, Delhi after he was tested positive COVID-19. He has reportedly been put on ventilator and his condition is stable.
WHISPERS - CORPORATE WORLD
Sheshadri quits as CEO of Future Supply Chain Solutions
P V Sheshadri has quit as Chief Executive Officer of Future Supply Chain Solutions.
Culas quits as Non-Exec Director of Shreyas Shipping & Logistics
L B Culas has quit as Non- Executive Director of Shreyas Shipping & Logistics.
Ms Thadani quits as Independent Director of Allcargo Logistics
Ms Malini Thadani has quit as Non-Executive Independent Director of Allcargo Logistics.
Thomas Mathew quits as Independent Director of L&T
Thomas Mathew T has quit as Non-Executive Independent Director of Larsen & Toubro.
Whispers Forum
DEBATE (1)
Unified Service in CPOs
Border Guarding Forces (BSF, ITBP and SSB) could be merged into BSF, while, CRPF, Delhi Police, CISF and NSG could all be merged into CRPF. These mergers must not be only for Officers but must include all ranks and be total mergers.
All India Central Medical Services (AMC, CGHS, CAPFMS and Railway Medical Services) too must be merged and Combatised Medical Service must be for only those doctors and paramedical staff below 40 years. Beyond 40 years the medical and paramedical staff may either serve in Secondary or Tertiary Care centres or at nation wide dispensaries and polyclinics which can serve as PMJAY registering and referral centres and also as surge capacity in times of Disasters or Pandemics. In fact merger of Central Medical Services must be the first priority
C Rao
Injustice to technical community
As a senior technocrat myself, I feel very sorry for Mr Sharma who did not make it to the Central Regulatory Authority post. In technically oriented organizations, technocrats should be given the rightful credit and pride of place. I am of the strong opinion that the selection committee, whoever it may be, has done gross injustice to Mr Sharma in particular and the technical community in general. If the services of very talented technocrats are not recognised and utilised properly, the nation as a whole stands to lose on expertise. It is no wonder that thousands and thousands of our brightest engineers flock to outside countries as soon as they graduate because they know that their talents are better recognised and rewarded in those nations when compared to their motherland.
K Srinivasa Rao
Possibility of unrest amongst unions

The appellant alleged that there were irregularities in the dividend distributed to the beneficiaries by the ITI Colony Welfare Committee (Gas Agency) and sought information about the dividend distribution. The PIO submitted that the information sought by the appellant cannot be given as the disclosure of the information sought may cause a breach of commercial confidence. He further submitted that the dividends are paid as per the decision of IOC and there is possibility of unrest among different unions if this information is made public. The CIC ruled that disclosure would not breach commercial confidence of respondents and the third parties.

Comments

Any process should be transparent to ensure fairness in the system. It is the responsibility of the public authorities to pro-actively disclose information to ensure faith of the citizens in the system.

Citation: Ramkaran Singh v. CPIO ITI Limited in Decision no.: CIC/ITILT/A/2018/146255/02498, Date of Decision: 02/01/2020
Dr. Anuradha Verma (dranuradhaverma@yahoo.co.in) is an expert on RTI matters and has co-authored the books RIGHT TO INFORMATION - LAW AND PRACTICE and PIO's guide to RTI. Apart from her weekly article here, her other articles can be read at the website of RTI Foundation of India at the link: www.rtifoundationofindia.com
Dr. Suresh Mehrotra
Editor-in-Chief
mehrotra.suresh@gmail.com
suresh.mehrotra@yahoo.com
---
Sapna Mehrotra
Chief Executive Officer (Magazine)
mehrotra.sapna@gmail.com
---
Sanjay Sharma
Editor
whisperseditor@gmail.com
(Cell): +91-9425022692
---
Santosh Chowdhury
Editor

(Digital)
wiconlineeditor@gmail.com
---
Sunil Salve
News Editor
sswhispers18@gmail.com
(Cell) : +91-9893512559
---
Abul Hasan
Vice President (Business Development)
whispersinthecorridors.com@gmail.com
(Cell) +91-9981597666
---
whispersinthecorridors.com
A Unit of Arushi News Network
Corporate Office: E-19, 45 Bungalows T.T Nagar,
Bhopal (M.P) India.
Phone & Tele Fax: +91-755-4221719
Website is updated round the clock
Dear surfers looking to an increased demand for latest news on your favourite website i.e. (https://www.whispersinthecorridors.com) we are nowadays updating it as and when the developments take place. Keep reading & wish you a happy browsing.
Share your information with suresh.mehrotra@yahoo.com & mehrotra.suresh@gmail.com.
Information is being made available on this website purely for public facilitation. While every effort has been made to ensure accuracy of the contents displayed on this website, we cannot guarantee it may be absolutely and/or necessarily correct. Surfers and readers are advised to verify/check the information with the relevant department/s and/or other source(s) prior to any use. No information on the website should be construed as a statement of law or used for any legal purpose. External links where ever given are for reference and we are not responsible for the content, image or availability of these pages nor do we subscribe to the views expressed thereon. No one is authorised to make any type of commercial usage like Reproduction/ Trdansmitting/Storing in its database, any content from following four websites

,

,

and

without prior written permission from the Editor-in-Chief. Violators will be prosecuted. All legal matters subject to Jurisdiction of the Bhopal district courts only.
Copyright 2010.