What people say about us!
One of the most credible platform of Country for information about bureaucracy and corporate positions.
Shyam Meena
WHISPERS POLITICS NEWS
This is History (2180)
Success is not final, failure is not fatal: it is the courage to continue that counts.
Modi Cabinet reshuffle cum expansion before Monsoon session ?
Modi Cabinet reshuffle cum expansion is expected to take place before the Monsoon session of the Parliament.Names of Mssrs Devendra Phadnavis or a Tribal MP from Maharashtra ,Aashwini Vaishnav, YTejaswi Surya,Vinay Sahestrabuddhe,Tapan Dasgupta, Mukul Roy, Jamyang Tsering , Jyotiraditya Scindia and Himanta Biswa Sarma are currently doing the round in the BJP circles.
AICC reshuffle soon
Congress President Sonia Gandhi is likely to reshuffle All India Congress Committee soon.A couple of old guards may be shown door and Rahul Gandhi loyalists may be given entry.
Thanks Modiji for gesture-Putin
Russian President Vladimir Putin has given thanks to PM Narendra Modi for his 'best wishes'. Modi was the only leader from the democratic world to congratulate the Russian president, Vladimir Putin, for winning the constitutional referendum that cleared the way for him to extend his rule till 2036.
---
---
Dear reader incase you find any difficulty in browsing our www.whispersinthecorridors.com due to ongoing server/technical error, then you can visit our mirror site www.sureshmehrotra.com
Whispers bureaucracy News
Who will be the new CMD, IRCTC? (2)
Sunil Kumar, IRCTC GGM, is in the race for the post of Chairman-cum-Managing Director, Indian Railway Catering & Tourism Corporation (IRCTC).

23 short listed for MD, ONGC, Videsh
Altogether 23 officials have been short for the post of MD, ONGC, Videsh (OVL), a Navratna PSU of GoI. Those who have applied are from the range of bureaucrats, technocrats and financial wizards. They are- Anurag Bhushan, IFS, Sundeep Kumar Nayak, IAS, Dhananjay Kumar, IDAS,Padam Lal Negi, IDAS, Dr Rajeev S Chawan, IDAS, Vinayak Garg, IRSEE, Aanand Kumar Singh, IRSE, Alok Kumar Gupta, Engineer, Ajay Agrawal, Finance, Atul Kumar Singh, Engineer, C.Laxma Reddy, Engineer, E S Ranganathan, Engineer, G Veera Manhendar, Engineer, Manas Kumar Ray, Manoj Barthwal, Ms Pomila Jaspal, Rajarshi Gupta, Rahul Bali, Rajeev Bhardwaj, Vinay Kumar, Virendra Kumar, Vishal Shashtri and Vivekanada.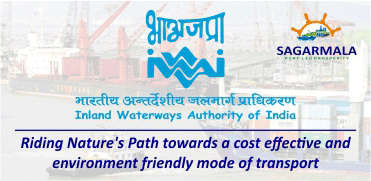 NSA Ajit Doval now in focus to ensure restoration of peace in India-China border areas
The Special Representatives of India and China on the Boundary Question - Ajit Doval, National Security Advisor of India and Wang Yi, State Councillor and Minister of Foreign Affairs of China will continue their conversations to ensure full and enduring restoration of peace and tranquillity in the India-China border areas in accordance with the bilateral agreements and protocols.

National Institute of Public Finance and Policy (NIPFP) has advertised for filling up the post of its Director in the pay grade of Secretary to Government of India. In the mean time Dr Urjit Patel who had resigned as RBI Governor 'for personal reasons' is taking over as Chairperson of the Governing Body of the Institute. Though the Government of India finances the NIPFP it does not interfere in the appointment of Chairman who is traditionally nominated by the outgoing Chairman. Coincidentally Patel will be releasing a book later this month which is said to be critical of government policy. Retired IAS officer Sumit Bose (MP 1976) continues to be the Vice Chairperson.

Will Justice A K Mittal move to Punjab as Lokayukta ?
Grapevine has it that Chief Justice of the Madhya Pradesh High Court Justice A K Mittal may move to Punjab as Lokayukta in a couple of months.

Bansi Lal Bhat to officiate as Chairperson, NCLAT
Bansi Lal Bhat, Member (Judicial), has been assigned to officiate as Chairperson, NCLAT until a regular Chairperson is appointed.
Anil Kishora takes over as Vice President of New Development Bank in Shanghai
Anil Kishora will take over as Vice President of New Development Bank in Shanghai on July 7, 2020. The outgoing VP demited office today.
Injecti Srinivas appointed Chairman, IFSCA
Outgoing Corporate Affairs Secretary Injeti Srinivas has been appointed Chairman, International Financial Services Centres Authority (IFSCA). He is a 1983 batch retired IAS officer of Odisha cadre.
Deputation tenure of Sanjiv Kumar extended
The deputation tenure of Sanjiv Kumar, Executive Director (North), Food Corporation of India, has been extended for a period of two years with effect from November 9, 2020. He is a 1992 batch IAS officer of AGMUT cadre.
Ms. Harsha Dass returns to parent cadre
Ms. Harsha Dass, Director, Department of Expenditure has been repatriated to her parent cadre in order to avail the benefit of promotion. She is a 1999 batch IRPS officer.
Will Court's decision go in favour of IPS ?
In the power galleries, fingers are crossed about the Delhi HC decision that will decide the future of IPS officers in CAPFs. Because of this, IPS officers cannot be posted in any CAPF as IG and above. According to sources, the next hearing is scheduled for July 9 and after that the HC is likely to give its verdict.
TRAI Chairperson's term ends on Oct 1
The term of R S Sharma, Chairperson, TRAI will be coming to an end on October 1, 2020. He is a 1978 batch Jharkhand cadre retired IAS officer.
Is everything fine in market-regulator ?
In the Commercial Capital Mumbai, people are talking about cold relations in the market regulator. Is everything fine ?
Sanjeev Kumar Singh is now Consultant, NSCS
Sanjeev Kumar Singh is now Consultant in the National Security Council Secretariat (NSCS). He is former 1987 batch IPS officer of Madhya Pradesh cadre.
Abhay Choudhary selected for Director (Proj), Power Grid
Abhay Choudhary, ED, Powergrid, has been selected for the post of Director (Projects), Power Grid Corporation of India Limited at a Public Enterprises Selection Board (PESB) meeting held on June 6, 2020. As many as eight persons were interviewed for the same.
MP HC still short of nine permanent Judges
Madhya Pradesh High Court remains short of nine permanent Judges as on July 1, 2020.
Around 10% of 37.7 million cases pending in various courts
Around 10% of the 37.7 million cases are pending before high courts, district and taluka courts across India according to National Judicial Data Grid (NJDG).
Dir (Fin.) in BMRCL also to be Board Member
Govt advertises for vacant post of Director (Finance) in Bangalore Metro Rail Corporation Limited who will also be a member on the Board of Directors of the company and will report to the Managing Director.
Selection boards in armed forces also in video conf mode?
Whispers are that selection boards in Armed forces for promotion of officers are in video conferencing mode in COVID-19 situation till the problem is mitigated.
Dr D C Dabhole joins Deputy Director General in Foreign Trade
Dr D C Dabhole has joined Deputy Director General in Directorate General of Foreign Trade (DGFT). He is an officer of Indian Trade Service.
Four new part-time members appointed in Prasar Bharti
Four new part-time members have been appointed in the Prasar Bharti. They are music composer Salim Merchant, BJP spokesperson Shaina NC, Dainik Jagran Editor-in-Chief Sanjay Gupta and media professional Alok Agwarwal .Ashok Tandon would also continue as Member.
Justice Sinha is Chairman of Bihar HRC
Justice Vinod Kumar Sinha retd judge of the Patna High Court has been appointed new Chairman of the Bihar Human Rights Commission.
Eight IES officers get new postings
As many as eight officers of Indian Economic Service (IES) have been transferred and posted to different places. Accordingly, Arun Kumar has been appointed as Economic Advisor, Ministry of Health and Family Affairs, while Ms Chandini Raina will now be Economic Advisor in the DEA and Dr Kamkhenthag Guite was made Economic Advisor, Department of Consumer Affairs. Similarly, Dr R Satish has been appointed as Economic Advisor, Water Resources, River Development & Ganga Rejuvenation; Ms Geetu Joshi as Economic Advisor in the Department of School Education & Literacy; Ms Ashwini Lal as Director, Development Commissioner MSME; Ms Sameera Saurabh as Director, Ministry of Housing & Urban Development; Gaurav Bhatia as Joint Director Ministry Of Labour & Employment and Ms Puja Rustagi was posted as Joint Director, DIPAM.
C J Venugopal continues as Chief Resident Commissioner, Odisha Bhawan
C J Venugopal will remain holding the additional charge of Chief Resident Commissioner of Odisha Bhawan in New Delhi. He is a 1988 batch IAS officer of Odisha cadre.
WHISPERS - CORPORATE WORLD
RIL's first virtual AGM on July 15, 2020
Reliance Industries Ltd. will be holding 43rd AGM on video conferencing mode for the first time ever on July 15, 2020.
Mistry quits as CS of Premier Ltd.
Umesh Mistry has quit as Company Secretary of Premier Ltd .
Mrs. Reshmi is CFO of Supra Pacific Management Consultancy
Supra Pacific Management Consultancy Ltd has appointed Mrs. Reshmi Haridas.V as Chief Financial Officer of the company.
Mrs. Patel is Independent Director of Kemistar Corporation
Kemistar Corporation Ltd has appointed Mrs Falguni Patel as Independent Director of the company.
Whispers Forum
Divide and Rule Policy of Britain
In the 1982 movie shot by Richard Attenborough, a Brit himself, the last one but scene shows Muhammad Ali Jinnah coming to meet Mahatma Gandhi some time before August 14, 1947. When Nehru and Patel try to talk to him, Jinnah snubbed them both saying "I have come to meet Bapuji and not you". When Mahatma appears, he tells Jinnah, "Jinnah don't divide India. You be the first Prime Minister of independent India." Jinnah remains silent and looks at Nehru and Patel. Nehru tells Gandhi, "Please don't do that. There will be a civil war in India. We cannot control the people." Jinnah leaves the scene saying "I will have my Pakistan and you can have your Hindustan." Jinnah's silence to Mahatma's offer was loud and clear. Mohamed Ali Jinnah lived for only another thirteen months as he died of tuberculosis on September 11, 1948. The history of India might have been different had Gandhi had his way.
The old Roman Maxim Divide et impera meant "Divide and Rule". Lord Elphinstone declared this should be the policy of Britain. As noted by Shashi Tharoor in his article The British Game of Divide and Rule on August 10, 2017, Britain "liked drawing lines on maps of other countries. They did it in the Middle East after the First World War and did it again in India in 1947 when the partition led to killing of one million people, displacing 17 million people, looting and ruining homes Lines meant lives."
Jinnah, the first Governor General of Pakistan was totally western in his dress and habits. He was clean shaven and loved his drink. In the afternoons, Jinnah used to drop in at the residence of the Indian High Commissioner Sri Prakasa for a drink. Jinnah told Shri Prakasa that he wanted to retain his sea-facing home on the Malabar Hill, South Court, in Bombay as he was looking forward to settling down in his home that he built brick by brick and he wanted Shri Nehru to rent out the party to either a British or American national who will maintain it well. Shri Prakasa asked Jinnah if he could put it in writing in a letter to Pandit Nehru, Jinnah said "yes." Pandit Nehru obliged Jinnah. From Sri Prakasa's account, it was evident Jinnah was visualizing Pakistan only as a separate State within the Indian Federation for Muslims but not as a separate country. Till a couple of years ago, the property was used as the Office of the Deputy British High Commissioner for India. Dina Wadia, Jinnah's daughter wanted to inherit the property and the case is pending in the courts. Pakistan wants the property to house the Pakistani Consulate in Mumbai.
Pandit Jawaharlal Nehru, however, did not accept a similar request from Zulfikar Ali Bhutto who wanted to retain his flat on the Carmichael road off Peddar Road in Bombay. When he left India, Bhutto had two regrets. One, he could not retain his property in India. Two, he could not marry Actor Nargis who wanted to marry Raj Kapoor.
It was the British who sowed the seeds of hatred and hostility among the Hindus and Muslims in India which Mahatma understood very well. In fact, when Gandhi attended the Round Table Conference in London in 1931, he was shocked at the question put to him: "which India are you representing? the Hindu India, the Muslim India or the Princely States "which is captured by Richard Attenborough in the Gandhi movie.
It is significant that Mahatma Gandhi, Muhammad Ali Jinnah (Kathiawar region) and the architect of the India that we have today, Sardar Vallabhbhai Patel –all three hailed from Gujarat.
Dr Sitharam Gurumurthi IAS (TN; 1972)
Founder Chairman
Sri Sardar Vallabhbhai Patel School for Monetary Economics, Chennai
Can't the govt get educationists ?
Can't the govt get educationists of repute to head these academic organisations. Blindly appointing bureaucrats to these types of posts does not augur well for the educational fraternity and it will lead to demoralisation. The govt should understand that because of lack encouragement and recognition in our country, very well qualified professionals in any field try their best to go abroad.
K Srinivas Rao
Congratulations !
Congratulations to you, Pawan Kumar Singh on joining as DDG(FS). Wish u good luck. May u progress a lot. Amrit Pal Sharma President Punjab state small savings agents association.
Amrit Sharma
Service details of husband
The Appellant sought information pertaining to service details of her husband, in terms of pay slip, last pay certificate etc. The information was denied under Section 8(1)(j) of the RTI Act. The Appellant stated that she is not satisfied with the reply of the CPIO, as she continues to be the wife of the individual regarding whom information has been sought. She further stated that on sl. No. 4 of the document sought in the instant RTI Application "nomination for PRIC benefit AFGIS – 224" she has not affixed her finger print and the individual has got the finger print of some unknown person affixed on the same which amounts to fraud. The CIC directed the PIO to process the RTI Application as per the provision of Section 11 of RTI Act.
Comments
In the case of Vijay Prakash vs. Union of India (W.P. (C) 803/2009) dated 01.07.2009, it was held that in private disputes such as the present one between a husband and wife the basic protection afforded by virtue of the exemption from disclosure enacted under Section 8(1)(j) cannot be lifted. Further, the gross pay of an officer is liable to be disclosed under section 4(1)(b)(x) suo-motu under the RTI Act.
Citation:
Chidipothu Sarada v. Indian Air Force in File No: CIC/IAIRF/A/2018/154519, Date of Decision : 10/06/2020
Dr. Anuradha Verma (dranuradhaverma@yahoo.co.in) is an expert on RTI matters and has co-authored the books RIGHT TO INFORMATION - LAW AND PRACTICE and PIO's guide to RTI. Apart from her weekly article here, her other articles can be read at the website of RTI Foundation of India at the link: www.rtifoundationofindia.com
Dr. Suresh Mehrotra
Editor-in-Chief
mehrotra.suresh@gmail.com
suresh.mehrotra@yahoo.com
---
Sapna Mehrotra
Chief Executive Officer (Magazine)
mehrotra.sapna@gmail.com
---
Sanjay Sharma
Editor
whisperseditor@gmail.com
(Cell): +91-9425022692
---
Santosh Chowdhury
Editor

(Digital)
wiconlineeditor@gmail.com
---
Sunil Salve
News Editor
sswhispers18@gmail.com
(Cell) : +91-9893512559
---
Abul Hasan
Vice President (Business Development)
whispersinthecorridors.com@gmail.com
(Cell) +91-9981597666
---
whispersinthecorridors.com
A Unit of Arushi News Network
Corporate Office: E-19, 45 Bungalows T.T Nagar,
Bhopal (M.P) India.
Phone & Tele Fax: +91-755-4221719
Website is updated round the clock
Dear surfers looking to an increased demand for latest news on your favourite website i.e. (https://www.whispersinthecorridors.com) we are nowadays updating it as and when the developments take place. Keep reading & wish you a happy browsing.
Share your information with suresh.mehrotra@yahoo.com & mehrotra.suresh@gmail.com.
Information is being made available on this website purely for public facilitation. While every effort has been made to ensure accuracy of the contents displayed on this website, we cannot guarantee it may be absolutely and/or necessarily correct. Surfers and readers are advised to verify/check the information with the relevant department/s and/or other source(s) prior to any use. No information on the website should be construed as a statement of law or used for any legal purpose. External links where ever given are for reference and we are not responsible for the content, image or availability of these pages nor do we subscribe to the views expressed thereon. No one is authorised to make any type of commercial usage like Reproduction/ Trdansmitting/Storing in its database, any content from following four websites

,

,

and

without prior written permission from the Editor-in-Chief. Violators will be prosecuted. All legal matters subject to Jurisdiction of the Bhopal district courts only.
Copyright 2010.